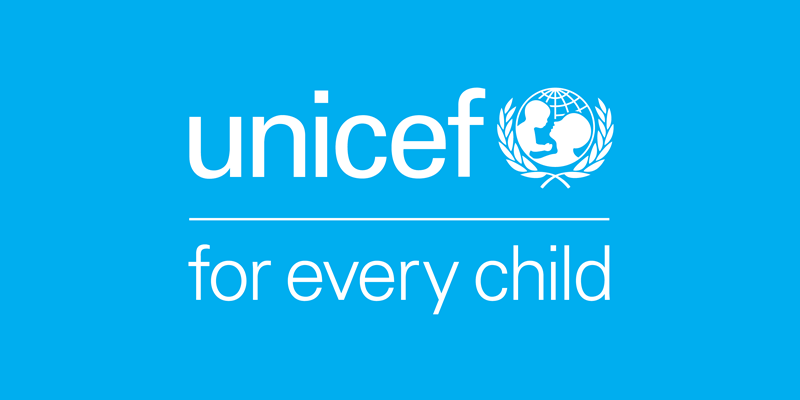 Re-Advertisement: National and Albanian speaking consultants for roster for adolescent development area programming
Job no: 559013
Contract type: Consultant
Duty Station: Tirana
Level: Consultancy
Location: Albania
Categories: Adolescent Development
Candidates who already applied for this post are not required to re-submit their application
UNICEF works in some of the world's toughest places, to reach the world's most disadvantaged children. To save their lives. To defend their rights. To help them fulfill their potential. Across 190 countries and territories, we work for every child, everywhere, every day, to build a better world for everyone. And we never give up.
For every child, a fair chance https://www.youtube.com/watch?time_continue=1&v=E1xkXZs0cAQ
PURPOSE OF ACTIVITY/ASSIGNMENT:
UNICEF ALBANIA welcomes expressions of interest from experts who wish to join a local roster of pre-qualified consultants to provide technical assistance to UNICEF in Albania. The purpose of this local Roster is to assist in identifying prospective external candidates for individual Consultants in Albania.
UNICEF Albania is seeking adolescent development consultants to be part of a stand-by Consultant Roster of qualified and experienced pre-screened consultants for short- and longer-term consultancy assignments that will have validity until 2025. These assignments may also be remote.
Becoming a Pre-Qualified Consultant in the UNICEF Roster is a one-off standard application for potential assignments. Once pre-qualified, consultants will be eligible for direct recruitment by the UNICEF office in during a three-year period. Over this period, UNICEF will make use of the roster for eligible consultancy requirements; this is therefore a unique opportunity for any interested and qualified candidates to submit one single application and, if entered onto the Roster, to be considered for any future assignments in the relevant area of expertise.
SCOPE OF WORK:
The consultants are expected to provide technical and operational support in the development, planning and implementation of adolescent development programming with UNICEF Albania
Adolescent development
a) Policy development for adolescents and youth in Albania (strategy development, local strategies, community development strategies etc.)
b) Improvement of legislative reforms regarding youth and adolescents in Albania (development of laws regulations and by-laws)
c) Development of financing/ costing/resource allocation formulas; development of grant schemes and funds for youth and adolescents' development
d) Provision of expertise in a public-private partnership for adolescents' development
e) Provision of expertise in youth and adolescents' engagement and participation (development of methodologies. Workshop design, co-creation activities with young people etc.)
f) Provision of expertise in capacity building/ facilitation of workshops etc. with young people.
g) Provision of expertise in report writing and fundraising for adolescents/ youth.
h) Provision of expertise in employment measures linking education to labor market.
i) Provision of expertise in online and digital platforms for youth engagement and participation.
j) Provision of expertise in development of databases and information systems and Youth led research; data collection; surveys (design, sampling methods, statistical analysis, data processing, training, and supervision in adolescent development and
k) Youth decision making in school, community and local governance level.
l) Youth and environmental protection/ climate change activism
m) Youth and social media: using social media as a tool for outreach and youth activism
n) Youth and European integration processes/ building skillet for high level dialogue supporting the inclusion of youth in the integration process in the European Union.
Knowledge/Expertise/Skills required:
Master's in Education; Pedagogy; Psychology; Sociology; Social policies public finance or related areas.
Experience in designing, implementing, managing, and delivering result-based programs /projects with a focus on Adolescents or any other similar cross cutting programme as per one of the areas requested above (from point A to P)
Previous relevant experience with the United Nations, international cooperation agencies or government institutions is considered an asset.
Excellent spoken & written Albanian and English
What to submit
Applicants are invited to:
Duly complete the online UNICEF application including technical questions
Attach the latest CV
Attach motivation letter indicating the main area(s) of technical area expertise and preferred area(s) of work e.g., Area 1 Adolescents(subcomponent a) Policy development for adolescents and youth in Albania. More than one subcomponent can be chosen (include also start date availability and preference for online or face-to-face work)
Submit financial proposal with daily fee. Applications without a daily fee will not be considered.
For every Child, you demonstrate…
UNICEF's core values of Care, Respect, Integrity, Trust, Accountability, and Sustainability (CRITAS), and core competencies in Communication, Working with People and Drive for Results. To view our competency framework, please visit visit  here.
UNICEF is here to serve the world's most disadvantaged children and our global workforce must reflect the diversity of those children. The UNICEF family is committed to include everyone, irrespective of their race/ethnicity, age, disability, gender identity, sexual orientation, religion, nationality, socio-economic background, or any other personal characteristic.
UNICEF offers reasonable accommodation for consultants/individual contractors with disabilities. This may include, for example, accessible software, travel assistance for missions or personal attendants. We encourage you to disclose your disability during your application in case you need reasonable accommodation during the selection process and afterwards in your assignment.
UNICEF has a zero-tolerance policy on conduct that is incompatible with the aims and objectives of the United Nations and UNICEF, including sexual exploitation and abuse, sexual harassment, abuse of authority and discrimination. UNICEF also adheres to strict child safeguarding principles. All selected candidates will be expected to adhere to these standards and principles and will therefore undergo rigorous reference and background checks. Background checks will include the verification of academic credential(s) and employment history. Selected candidates may be required to provide additional information to conduct a background check.
Remarks:
Only shortlisted candidates will be contacted and advance to the next stage of the selection process.
Individuals engaged under a consultancy or individual contract will not be considered "staff members" under the Staff Regulations and Rules of the United Nations and UNICEF's policies and procedures, and will not be entitled to benefits provided therein (such as leave entitlements and medical insurance coverage). Their conditions of service will be governed by their contract and the General Conditions of Contracts for the Services of Consultants and Individual Contractors. Consultants and individual contractors are responsible for determining their tax liabilities and for the payment of any taxes and/or duties, in accordance with local or other applicable laws.
The selected candidate is solely responsible to ensure that the visa (applicable) and health insurance required to perform the duties of the contract are valid for the entire period of the contract. Selected candidates are subject to confirmation of fully-vaccinated status against SARS-CoV-2 (Covid-19) with a World Health
Organization (WHO)-endorsed vaccine, which must be met prior to taking up the assignment. It does not apply to consultants who will work remotely and are not expected to work on or visit UNICEF premises, programme delivery locations or directly interact with communities UNICEF works with, nor to travel to perform functions for UNICEF for the duration of their consultancy contracts.
Advertised: 20 Feb 2023 Central Europe Standard Time
Deadline: 28 Mar 2023 Central Europe Daylight Time
Shpalljet e fundit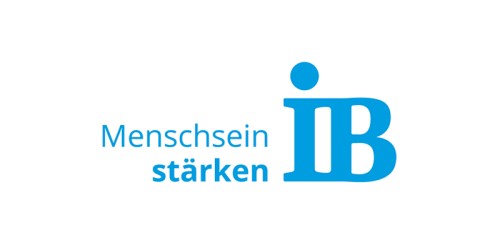 Publikuar: 02-06-2023
Skadon: 16-06-2023
Publikuar: 02-06-2023
Skadon: 01-07-2023
Publikuar: 02-06-2023
Skadon: 15-06-2023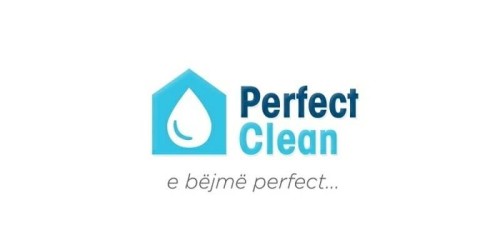 Publikuar: 02-06-2023
Skadon: 16-06-2023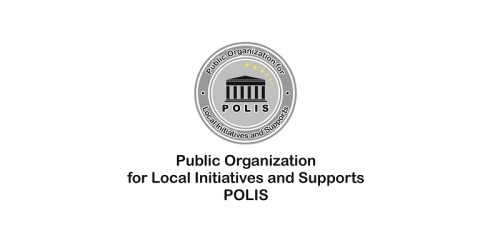 Publikuar: 02-06-2023
Skadon: 11-06-2023
Publikuar: 02-06-2023
Skadon: 20-06-2023
Publikuar: 02-06-2023
Skadon: 12-06-2023
Publikuar: 02-06-2023
Skadon: 12-06-2023