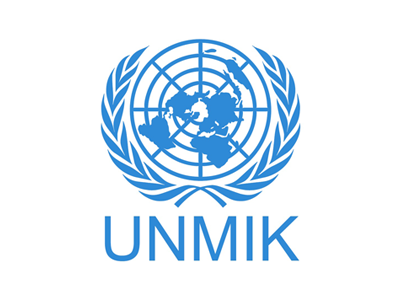 CIVIL ENGINEER/ARCHITECT
Please click on the link for more information: Civil Engineer/Architect
Application period:
20 Sep 2022 to 02 Oct 2022
Result of Service
A complete in-depth understanding of engineering problems posed in project documents, in which problems are typically complex and broad in scope, requiring innovative applications of engineering principles.
Work Location
Pristina
Expected duration
Six (6) Months
Duties and Responsibilities
This position is in UNMIK Facilities Management Unit in Pristina. The incumbent will report to the Chief, Facilities Management Unit or his/her designate.
Within delegated authority, the Civil Engineer/Architect will apply professional engineering knowledge and expertise in performance of the following duties:
• Applies commonly used engineering calculations, practices, and precedents in completing portions of larger projects related to the design, construction, or repair of buildings, waste disposal systems, water treatment facilities, environmental control systems, and other related structures and activities in the field.
• Plans and designs specifications for projects.
• Conducts preliminary site investigations to obtain field data such as soil characteristics, drainage and other data required for building site selection.
• Prepares design layout for smaller or less complex portions of buildings and facilities.
• Develops technical data regarding materials, sizes, dimensions, and quantities and costs to be incorporated in formal specifications.
• Estimates costs of repairs of damaged buildings, facilities, and systems to determine feasibility of repairs or replacement.
• Consults with other engineers and mission specialists responsible for related specialized phases to arrive at mutually satisfactory approaches to problems by exchanging and comparing data.
• Conducts investigations to develop improved designs and construction techniques.
• Produces cost data and estimates on engineering-related requirements of current and planned field mission.
• Analyzes project proposals to ensure technical feasibility and to ensure that project objectives are attainable within prescribed resources.
• Conducts research on development of new technical systems and follow development to identify improved methods and equipment.
• Upgrade the design layouts for UNMIK premises.
• Performs other duties as required.
Competencies:
Professionalism: Ability to apply engineering skills and to participate in engineering projects, including preparation of cost estimates, research of data and preparing graphs. Ability to identify and analyze engineering data of significant depth and complexity. Shows pride in work and in achievements; demonstrates professional competence and proficiency in subject matter; is conscientious and efficient in meeting commitments, observing deadlines, and achieving results; is motivated by professional rather than personal concerns; shows persistence when faced with difficult problems or challenges; remains calm in stressful situations. Takes responsibility for incorporating gender perspectives and ensuring the equal participation of all people in all areas of work.
• Planning & Organizing: Develops clear goals that are consistent with agreed strategies; identifies priority activities and assignments; adjusts priorities as required; allocates appropriate amount of time and resources for completing work; foresees risks and allows for contingencies when planning; monitors and adjusts plans and actions as necessary; uses time efficiently.
• Creativity: Actively seeks to improve programmes or services; offers new and different options to solve problems or meet client needs; promotes and persuades others to consider innovative ideas; takes calculated risks on new and unusual ideas; thinks "outside the box;" takes an interest in innovative ideas and new ways of doing things; is not bound by current thinking or traditional approaches.
• Technological Awareness: Keeps abreast of available technology; understands applicability and limitation of technology to the work of the office; actively seeks to apply technology to appropriate tasks; shows willingness to learn recent technology.
Qualifications/special skills
Academic Qualifications: High School Diploma in engineering and/or architecture. Certificate in CAD and other designing software applications is required.
Experience: At least 5 years of relevant experience in the Engineering field, including maintenance, and operation of buildings in various technical fields, supervision of staff and applying the safety rules are required. Experience in report-writing, project management, and ability to collaborate with multinational workforce and environment is required. Experience in the use of CAD or similar software and in designing blueprints is required.
Language: Fluency in English (both oral and written) is required; knowledge of another UN official language may be an advantage.
Please click on the link for more information: Civil Engineer/Architect