JOB VACANCY
As an international cooperation enterprise for sustainable development with worldwide operations, the federally owned Deutsche Gesellschaft für Internationale Zusammenarbeit (GIZ) GmbH supports the German Government in achieving its development-policy objectives. It provides viable, forward-looking solutions for political, economic, ecological and social development in a globalised world. GIZ promotes complex reforms and change processes. Its corporate objectiveis to improve people'sliving conditions on a sustainable basis. For more information see: www.giz.de
The DeutscheGesellschaft für Internationale Zusammenarbeit (GIZ) GmbH, Global Programme "Digital Transformation" with its component "Digitalisation of Micro and Small businesses
to increasetheir resilience in the crisis" jointly financed by the German FederalMinistry of Economic Cooperation and Development (BMZ) and the European Union (EU) in Prizren is seeking to fill the position of:
Communication Specialist
The overall purpose of the post
In the framework of the Digital Transformation Center at the Innovation and Training Park (ITP) Prizren, the component "Digitalisation of Micro and Small Businesses to increase their resilience in the crisis"jointly financed by the German Federal Ministry of Economic Cooperation and Development (BMZ) and the European Union (EU) is designed along four intervention areas to support the further development of Kosovo businesses, especially of micro and small size, and increase their resilience and agility throughthe process of digitalisation and digital transformation.
As one of these intervention areas,the component is currently realising digital skills-related trainingcourses for un- and underemployed persons, as well as employees of micro and small-sized enterprises (MSEs), especially focused on youth and women. Moreover, support is provided to MSEs with still very much traditional business models to develop and implement digital strategies. The component further works on the enhancement of the e-learning capacities of the Kosovo Research and Education Network (KREN). Lastly, it promotes and implements activities in the field of applied research by local universities in collaboration with Kosovo's private sector, as well as related to technology transfer in Kosovo.
Main responsibilities and tasks
The Communication Specialist:
Implements the component's EU Visibility and Communication Plan and supports to constantlyreviewing and furtherdeveloping it, e.g. in termsof additional activities for communication and PR;
Ensures online presence of the component and its activities and impacts achieved, e.g. through relevant Social Media channels
Arranges the design and production of communications & visibility materialfor the component and its activities in accordance with EU and GIZ standards (corporate design, standards for content)
Identifies and ensuresthe presence and visibility of the component at relevant externalevents
Informs and engages local and national media pro-actively in cooperation with the EU Office, the German embassy or partners about the component and its activities
Supports the planning,delivery and post-processing of any eventsof the component
Coordinates cooperation with external communication service providers (e.g. appraisers, agencies, photographers, trainers, copywriters)
Ensures effective communication and flow of information within the component and with the EU Office, German embassy and the GIZ country office / other GIZ projects
Provides administrative and organisational support,such as translation and preparation/ documentation of meetings
Contributes to the component's knowledgemanagement
Contributes to the component's monitoring & evaluation
Supports in generalcomponent-related duties.
The above functions are indicative and may be modified accordingto the needs of the component.
Communications and marketingwork
Leads the development and continuous improvement of a target group-oriented communication and marketing strategy and manages the engagement of external contractors to do so
Designs and implements suitable communication &marketing measures for the component's activities and offerings of the component or manages external contractors to do so
Manages the appropriate coordination processes to produce publications and materials in accordance with EU, BMZ and GIZ standards (corporate design, standards for content)
Develops suitable communication & marketing materials (e.g. brochures, fact sheets, advertising material, PowerPoint presentations, etc.) or manage external contractors to do so
As needed, organisesworkshops or events.
National media work
Assists with coordinating component's media activities (drafting and sending out press releases, compiling assembling and distributing media information materials for specific target groups, etc.)
Establishes and maintainscontact with nationalmedia
Monitors the media in relationto the component's scope of activities
As needed, organisesevents with nationalmedia.
Internal communications in the country
Identifies appropriate instruments and channels for effective communication and flow of information within the component, and with the ITP team, EU Office,German embassy, the GIZ country office
/other GIZ projectsand any other relevant stakeholders.
Other duties/additional tasks
Performs other dutiesand tasks at the requestof the disciplinary supervisor.
Minimum qualifications, competences and experience
Qualifications
University degree in Public Relations, Communications, Marketing, Journalism, ICT, or relevant fields.
Professional experience
A minimum of 3-5 years of relevant professional experience in the field of communications work and/or marketing
Familiar with the Communication and Visibility Manualfor EU External Action
Experience with EU-fundedprojects is an advantage.
Other knowledge, additional competences
Excellent communication and writing skillsin English; Germanis considered an asset
High degree of creativity and storytelling skills
Pro-active attitude towardswork and strongmotivation to take on new challenges
Experience in projectand/or event management
Experience with EU-fundedprojects is an advantage
Excellent working knowledge of ITC technologies (e.g. related software like Graphic Design) and computer applications (e.g. MS Office), as well as Social Media.
Location: Innovation and Training Park - Prizren
Expectedstart date: June 2023
How to apply?
Interested and, suitably qualifiedand experienced candidates are invited to submit their electronic application in English, in PDF version, to application.kosovo@giz.de
CV (Europass templateis recommended)
Letter of motivation
Diploma(s), references/recommendations
Exclusively to ensure transparency and avoid any potential conflict of interest, please provide the name(s) of any individuals who are related to you or you may know that have either previously worked for or are currently employed by GIZ, to the best of your knowledge (GIZ, in this case, will act in accordance with Article 13 of the Law No. 06/L –082 on Protection of Personal Data)
Subject of the email: Name & Surname – Communication Specialist – ITP Prizren Applications that do not meet these rules will not be considered!
Deadline for the application: 31st of May 2023
Only short-listed candidates will be contacted and invited to the next stage of recruitment.
GIZ encourages female candidates, candidates from ethnic communities, and candidates with a disability to apply.
*Disclaimer Data Privacy
GIZ is committed to ensuring the security and protection of the personalinformation we process.
Declaration of Consent
You agree that your personaldata will be used for the purposeof the recruitment process, only. The information will only be accessed by recruitment staff and panel members.You understand that your data will be held securelyand will not be distributed to third parties. You have a right to changeor access your information. You understand that your personaldata will be deleted after six months when this information is no longer required for this purpose.
Shpalljet e fundit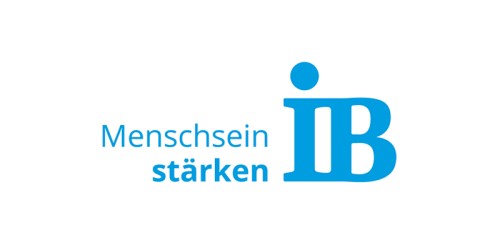 Publikuar: 02-06-2023
Skadon: 16-06-2023
Publikuar: 02-06-2023
Skadon: 01-07-2023
Publikuar: 02-06-2023
Skadon: 15-06-2023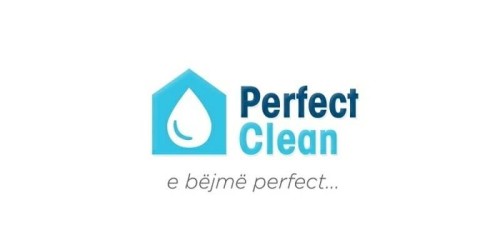 Publikuar: 02-06-2023
Skadon: 16-06-2023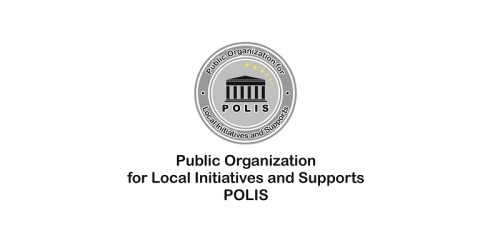 Publikuar: 02-06-2023
Skadon: 11-06-2023
Publikuar: 02-06-2023
Skadon: 20-06-2023
Publikuar: 02-06-2023
Skadon: 12-06-2023
Publikuar: 02-06-2023
Skadon: 12-06-2023